Effective Pest Heat Treatments For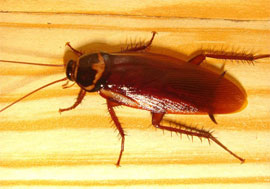 COCKROACH CONTROL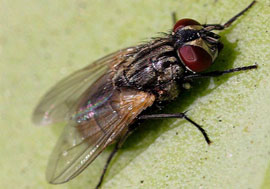 FLY CONTROL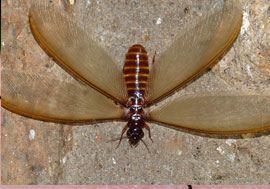 TERMITE CONTROL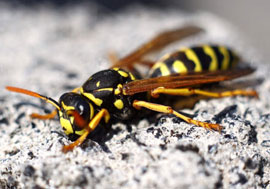 YELLOW JACKET CONTROL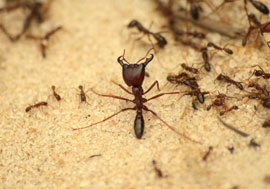 ANT CONTROL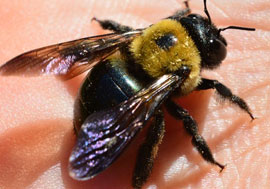 CARPENTER BEES CONTROL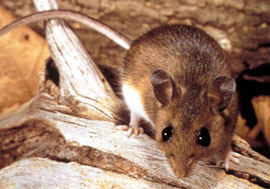 RODENT CONTROL
We Understand Pest Control
We realize the impact pest problems can have on your business, your employees and your customers. At home, we understand the effect it can have on your family. That's why we take a caring approach to your pest-control problems. Each job is evaluated on an individual basis, resulting in a personal and discrete handling of every call.
Residential Heat Treatment Pest Control
We at Zedzug Pest Control are experts in the area of Thermal Remediation Pest Control services.
Our years of experience always come into play when it comes to the most environmental friendly ways of exterminating pests. Zedzug Pest Control is your number 1 partner in creating for you a healthy living space by controlling pests in your immediate environment.
Zedzug Pest Control is a Canadian owned company that specializes in providing environmental pest control services in a professional and efficient way. Our aim is to eliminate and control pests to ensure a healthy living environment for you and your family.
Commercial Thermal Remediation Pest Control
The team at Zedzug Pest Control also performs commercial pest control services. We offer service to restaurants, apartment complexes, warehouses, theaters, schools, office spaces, hospitals and more all across Canada. Our integrated pest maintenance programs are completely affordable, safe, Eco-friendly, and more importantly, effective.
At Zedzug Pest Control, we believe in proactive pest control – keeping the bugs and pests out before they turn into an issue. We'll work with your business to develop a customized service plan that meets your pest control needs. Our technicians proudly utilize the most up-to-date pest prevention heat treatments available.
Our Commercial Heat Treatment Pest Control Can Help With:
Ants
Fleas
Bedbugs
Spiders
Rodents
Wasps and bees
Roaches
Termites
We are fully licensed and insured to handle all of your pest problems. If you have any questions in regards to our commercial heat treatment pest control services, please do not hesitate to contact us for more information.
Contact Zedzug Pest Control toll-free at 1-888-445-0064 or you can search for a pest control technician near you. Browse our website for more information about residential pest control or find out more about our commercial rates and specials.
What is a pest heat treatment?
Pest heat treatments, also known as thermal remediation, has been proven to be the most effective, done in one day, method to getting rid of bedbug infestations, cockroaches, silverfish, ants, rodents or any pest that has invaded your home or workplace. We use specialized heaters to safely raise the temperature of the rooms being treated, to a temperature of +50 Celcius, which is lethal to pests. We will advise you of room contents that may need to be removed while the high heat treatment is performed. Our pest control technicians continuously monitor the area while the heat treatment is being performed. We thoroughly inspect each removed item for any signs of pests before allowing re-entry to the treated area.
How Does Heat Treatment Kill Bed Bugs?
Heat treatment for bedbugs is proven to be overall the most eco-friendly and effective one day bedbug control solution. Your bedbug infested area is heated to a high heat temperature that is lethal to all bedbugs. Not only does high heat kill all live bedbugs, but more importantly, the bedbug eggs are also destroyed. Unlike chemical treatments that only kill live bedbugs, usually on contact only with several applications required, toxic chemicals are released into your environment, and the chemicals used are not able to kill bedbug eggs.
Will A Heat Treatment Kill Cockroaches?
Yes! You can rest easy knowing that our family safe thermal remediation for cockroaches is not only very effective, but your heat treatment can be completed in a single day. Our specialized thermal treatment equipment will not only eliminate live cockroaches, but destroy their eggs as well.
How Effective Is Heat Treatment For Termites?
Termites are one of the hardest pests to rid a property of, and heat remediation is the perfect solution. Termites can "hide" within the structure of your building, and once a colony is established, can be difficult to detect the scale of damage created by these persistent pests. A properly setup heat treatment will penetrate high heat deep into the building structure, which is lethal to insects and destroys live termites, the queen, and all the eggs in the colony.
Will Heat Treatment Kill Mice?
Yes. Our heat remediation treatments are very effective against all rodent types. We can effectively rid you of any mice, rats, or any rodent that is invading your home or workplace.
Edmonton Alberta Pest Control
Calgary Alberta Pest Control
Victoria BC Pest Management Services
Vancouver British Columbia Pest Control Service
Saskatoon SK Pest Control Service
Regina Sask Pest Control Services
Winnipeg Manitoba Pest Control
Thunder Bay Ontario pest removal service
London Ontario Pest extermination
Windsor ON Pest Removal Service
Toronto Ontario Pest heat treatments
Ottawa Ontario Pest heat treatments
Quebec QC Pest Control
Montreal QC Pest management
Halifax Nova Scotia pest management and removal
Fredericton New Brunswick Pest removal and control
St-John Newfouldland pest control services
Find A Pest Heat Treatment Service Location Near You
Your recommended pest control company will travel to your property from the location that is nearest to you. Please select the province and city that is the closest to you, and we will send someone out to help immediately. Not sure which location you should choose? Just give us a call on our toll free number and we will help you find the right service location for your area.
Pest Control Heat Treatments Are Now Available In These Provinces:
ASK ABOUT OUR WRITTEN GUARANTEE
We accept all credit and debit cards!