Don't worry, we can help you out!
Contact us for fast, chemical free pest control service!
Complete heat treatment pest control service with technicians located all across Canada, ready to help. We are specialists in single visit bed bug heat treatment methods. Free pest inspections and free over-the-phone estimates for pest removal and integrated pest control management near you.

Call Us For More Info

1-888-SOS-BUGS (767-2847)

Pest Control
Your Eco-Friendly Pest Control Service across Canada for: Carpenter Ants, Pharaoh Ants, Bed Bugs, Carpet Beetles, Cockroaches, Fleas, Flies, Rodents, Silverfish, Sow Bugs, Spiders, Termites, Bee and Wasp Extermination.
Bird Control*
*Available in select cities – please contact us for a location near you.

Bedbug Heat Treatment Service
Known to be the most effective chemical-free process to eliminate bed bug infestation. Kills all live bed bugs and destroys their eggs in one day. Safe for children and pets, and comes with a written guarantee.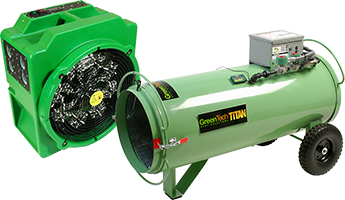 ABOUT OUR HEAT TREATMENTS
Our Pest Control Heat Treatment (also called thermal or heat remediation) Is The Most Effective Way To Kill Pests and Their Eggs
Kills all life stages of insect – adults, nymphs, and eggs – all in a single heat treatment
Extreme heat is a non-toxic, non-chemical pest control method that penetrates wall cavities, mattresses and other hard to reach areas
There is no odor, in fact the high heat will eliminate any typical household odors like smoke, mold/mildew, food, and pet odors
Fast – guaranteed* treatment within 24 hours, however most treatments only need anywhere from 4-8 hours to complete, depending on size of your treatment area
No damage to your valued contents in a properly prepared pest infested room
With heat, there is no need to throw away your bed or furniture, we can treat most items and save you from buying new
A pest control system that works on ALL invading insects and rodents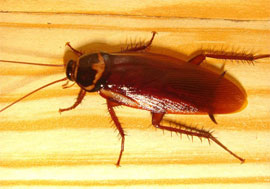 COCKROACH CONTROL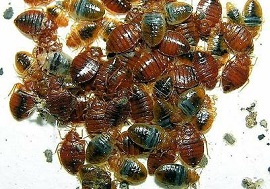 BEDBUG CONTROL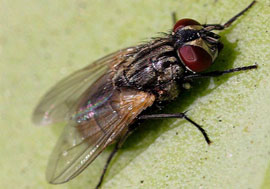 FLY CONTROL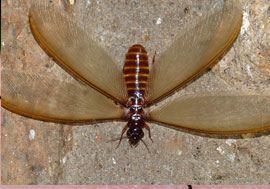 TERMITE CONTROL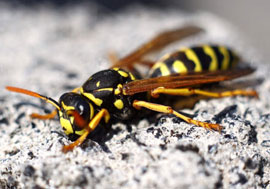 YELLOW JACKET CONTROL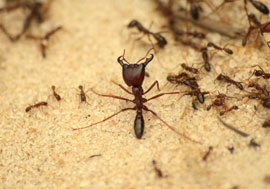 ANT CONTROL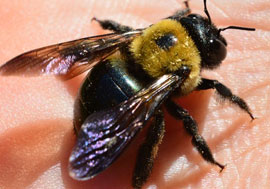 CARPENTER BEES CONTROL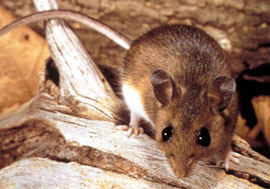 RODENT CONTROL
BEST ONE-TIME EXTERMINATION
To offer you the best pest control in Canada, we use specialized equipment to heat the entire space to 50 degrees Celsius. The heat reaches the pests hiding places and kills all stages of life including eggs in 8 hours or less. Heat treatments are proven effective and safe for the whole family.
DISCREET SERVICE
You'll notice we have no pictures or words stating Zedzug pest control on any of our shirts, equipment, or vehicles. We understand that an infestation can leave a negative impression and your reputation is our primary concern.
FULL SERVICE PEST REMOVAL
We offer you an environmentally friendly, non-toxic, chemical free heat application pest treatment that can be applied to specific areas or entire structures. Services offered for homes, restaurants, hospitals, hotels, warehouses, office spaces, schools and more.
COMPETITIVE PRICES
We want to help you solve your pest problems today and we are eager to earn your business. We offer you free inspections, a free quote, and will beat any competitors quoted price by 10%. You also have peace of mind with our written warranty.
Our Pest Control Service Area
Edmonton Alberta Pest Control
Calgary Alberta Pest Control
Victoria BC Pest Management Services
Vancouver British Columbia Pest Control Service
Saskatoon SK Pest Control Service
Regina Sask Pest Control Services
Winnipeg Manitoba Pest Control
Thunder Bay Ontario pest removal service
London Ontario Pest extermination
Windsor ON Pest Removal Service
Toronto Ontario Pest heat treatments
Ottawa Ontario Pest heat treatments
Quebec QC Pest Control
Montreal QC Pest management
Halifax Nova Scotia pest management and removal
Fredericton New Brunswick Pest removal and control
St-John Newfouldland pest control services
Find A Pest Heat Treatment Service Location Near You
Your recommended pest control company will travel to your property from the location that is nearest to you. Please select the province and city that is the closest to you, and we will send someone out to help immediately. Not sure which location you should choose? Just give us a call on our toll free number and we will help you find the right service location for your area.
Pest Control Heat Treatments Are Now Available In These Provinces: