Zedzug Pest Control Service Scarborough - (437) 372-5300
Edmonton Pest Heat Treatments
ONE-TIME EXTERMINATION
We use specialized equipment to heat the entire space to 50 degrees Celsius. The heat reaches the pests hiding places and kills all stages of life including eggs in 8 hours or less. Heat treatments are proven effective and safe for the whole family.
DISCREET SERVICE
You'll notice we have no pictures or words stating "pest control" on any of our shirts, equipment, or vehicles. We understand that an infestation can leave a negative impression and your reputation is our primary concern.
FULL SERVICE PEST REMOVAL
We offer you an environmentally friendly, non-toxic, chemical free heat application pest treatment that can be applied to specific areas or entire structures. Services offered for homes, restaurants, hospitals, hotels, warehouses, office spaces, schools and more.
COMPETITIVE PRICES
We want to help you solve your pest problems today and we are eager to earn your business. We offer you free inspections, a free quote, and will beat any competitors quoted price by 10%. You also have peace of mind with our one year warranty.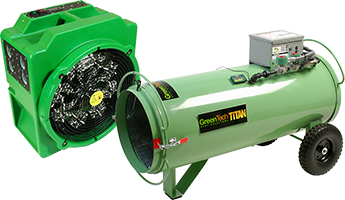 ABOUT OUR HEAT TREATMENTS
Our Pest Control Heat Treatment (also called thermal or heat remediation) Is The Most Effective Way To Kill Pests and Their Eggs
Kills all life stages of insect - adults, nymphs, and eggs - all in a single heat treatment
Extreme heat is a non-toxic, non-chemical pest control method that penetrates wall cavities, mattresses and other hard to reach areas
There is no odor, in fact the high heat will eliminate any typical household odors like smoke, mold/mildew, food, and pet odors
Fast - guaranteed* treatment within 24 hours, however most treatments only need anywhere from 4-8 hours to complete, depending on size of your treatment area
No damage to your valued contents in a properly prepared pest infested room
With heat, there is no need to throw away your bed or furniture, we can treat most items and save you from buying new
A pest control system that works on ALL invading insects and rodents
Scarborough and Area Pest Control Heat Treatment Service Location Near You
We travel to your property from the location that is nearest to you. Please select the city that is the closest to you, and we will send someone out to help immediately. Not sure which location you should choose? Just give us a call on our toll free number and we will help you find the right service location for your area.
We will travel to you if you live in or nearby any of these communities listed below.
Now offering pest control services in Agincourt, Ajax, Almonte, Amherstburg, Aurora, Aylmer, Belle River, Blanshard, Bolton, Bowmanville, Bradford, Brampton, Brimley, Britannia, Buckingham, Burketon Station, Burlington, Burwash Station, Burwash, Caledon East, Capreol, Carleton Place, Carp, Casselman, Centralia, Chelmsford, Clarkson, Colchester, Comber, Concord, Coniston, Copper Cliff, Cottam, Courtice, Crediton, Creighton Mine, Creighton, Cumberland, Delamare, Delamere, Denfield, Deschenes, Don Mills, Downie, Downsview, East Windsor, Eastview Centre, Eastview, Erindale, Essex, Estaire, Etobicoke, Exeter, Falconbridge, Fingal, Forest Hill, Garson Mine, Garson, Gatineau Point, Gatineau, Georgetown, Glencoe, Gloucester, Greely, Hanmer, Harrow, Hazeldean, Hull, Ingersoll, Inglewood Junction, Inglewood, Kanata, Kemptville, King City, Kingsville, Lac-meach, Leamington, Leaside, Leitrim, Levack, Limoges, Lively, Lobo Township, London, Long Branch, Low, Lucan, Luskville, Maclennan Township, Malton, Manotick, Maple, Markham, Markstay, Masson, Mcgregor Meach Lake, Meech Lake, Milnet, Milton West, Milton, Mimico, Muncey, Myrtle Station, Naughton, Nepean, New Toronto, Newmarket, Notre-dame-de-la-salette, Oakville, Old Chelsea, Orleans, Oshawa, Ottawa, Pakenham, Parkhill, Pendleton, Pickering, Pointe-a-gatineau, Pointe-gatineau, Port Credit, Port Dalhousie, Port Perry, Port Stanley, Port Weller, Quyon, Rexdale, Richelieu, Richmond Hill, Richmond, Riverside, Rockcliffe Park, Rockland, Rockliffe, Russell, Saint Clair Beach, Saint Marys, Saint Thomas, Saint-charles, Sainte-cecile-de-masham, Scarborough Junction, Scarborough Township, Scarborough, Scudder, Sellwood, Shirleys Bay, Skead, South Easthope, South March, Sparta, Stittsville, Stouffville Junction, Stouffville, Stratford, Strathroy, Streetsville, Sudbury, Swansea, Tavistock, Tecumseh, Templeton, Thornhill, Thurso, Tilbury, Tillsonburg, Tilsonburg, Toronto, Turbine, Tyrone, Uplands, Uxbridge, Wakefield, Walkerville, Wanup, Warren, Washagami, Weston, Wheatley, Whitby, Whitchurch-stouffville, Whitefish, Willowdale, Winchester, Woodbridge, Woodstock, York Mills, York and surrounding areas.