Zedzug Pest Control Service Ottawa - (613) 686-4792
Ottawa Pest Heat Treatments
ONE-TIME EXTERMINATION
We use specialized equipment to heat the entire space to 50 degrees Celsius. The heat reaches the pests hiding places and kills all stages of life including eggs in 8 hours or less. Heat treatments are proven effective and safe for the whole family.
DISCREET SERVICE
You'll notice we have no pictures or words stating "pest control" on any of our shirts, equipment, or vehicles. We understand that an infestation can leave a negative impression and your reputation is our primary concern.
FULL SERVICE PEST REMOVAL
We offer you an environmentally friendly, non-toxic, chemical free heat application pest treatment that can be applied to specific areas or entire structures. Services offered for homes, restaurants, hospitals, hotels, warehouses, office spaces, schools and more.
COMPETITIVE PRICES
We want to help you solve your pest problems today and we are eager to earn your business. We offer you free inspections, a free quote, and will beat any competitors quoted price by 10%. You also have peace of mind with our one year warranty.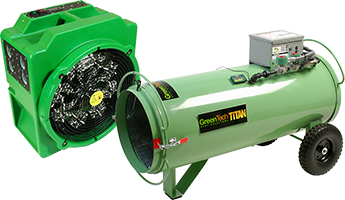 ABOUT OUR HEAT TREATMENTS
Our Pest Control Heat Treatment (also called thermal or heat remediation) Is The Most Effective Way To Kill Pests and Their Eggs
Kills all life stages of insect - adults, nymphs, and eggs - all in a single heat treatment
Extreme heat is a non-toxic, non-chemical pest control method that penetrates wall cavities, mattresses and other hard to reach areas
There is no odor, in fact the high heat will eliminate any typical household odors like smoke, mold/mildew, food, and pet odors
Fast - guaranteed* treatment within 24 hours, however most treatments only need anywhere from 4-8 hours to complete, depending on size of your treatment area
No damage to your valued contents in a properly prepared pest infested room
With heat, there is no need to throw away your bed or furniture, we can treat most items and save you from buying new
A pest control system that works on ALL invading insects and rodents
Ottawa and Area Pest Control Heat Treatment Service Location Near You
We travel to your property from the location that is nearest to you. Please select the city that is the closest to you, and we will send someone out to help immediately. Not sure which location you should choose? Just give us a call on our toll free number and we will help you find the right service location for your area.
We will travel to you if you live in or nearby any of these communities listed below.
Now offering pest control services in Almonte,Aylmer,Britannia,Buckingham,Carleton Place,Carp,Casselman,Cumberland,Deschenes,Eastview,Eastview Centre,Gatineau,Gatineau Point,Gloucester,Greely,Hazeldean,Hull,Kanata,Kemptville,Lac-meach,Leitrim,Limoges,Low,Luskville,Manotick,Masson,Meach Lake,Meech Lake,Nepean,Notre-dame-de-la-salette,Old Chelsea,Orleans,Ottawa,Pakenham,Pendleton,Pointe-a-gatineau,Pointe-gatineau,Quyon,Richelieu,Richmond,Rockcliffe Park,Rockland,Rockliffe,Russell,Sainte-cecile-de-masham,Shirleys Bay,South March,Stittsville,Templeton,Thurso,Uplands,Wakefield,Winchester and surrounding areas.
Ottawa Fun Facts
About Ottawa ON
Ottawa - Canada's Capital City
Ottawa ON is geographically situated in Ontario opposite Gatineau, Quebec, on the side of Ottawa River. Ottawa population is about 1.1 million people; it's the second largest city after Toronto in Ontario, and the fourth largest in Canada. The city is bilingual with most people able to speak both English and French.
Ottawa is home to impressive national sites and famous landmarks such as Rideau Canal, a world class art gallery with special exhibition and national collections, among other Ottawa points of interest. It is home to thousands of immigrants from around the world.
Ottawa, ON is the nation's capital and one of the fastest growing cities in North America, probably because of its high-tech business sector.
Ottawa Events and Attractions
Ottawa, ON, has celebrations from the beginning of the year through summer to the end of the year. In February, it hosts the Winterlude and the Canadian Tulip Festival in May. Other Ottawa upcoming events include the 1st July Canada Day celebration, the biggest in the country.
Ottawa International Writers Festival Spring Edition celebrates new and established writers in Canada and across the World. Book nerds get to enjoy great reads and network with popular authors. The ComicCon is scheduled for May, 2018. It celebrates pop culture with fans, celebrities and exhibitors from all genres in attendance.
The Great Glebe Garage Sale is the place to find unique collectibles and quality products at affordable costs. Other events that occur annually include the Tamarack Ottawa Race Weekend, the Happening and WESTfest, among others.
A must-visit place in Ottawa is the Parliament Hill with spectacular lighting. It is more interesting if visiting the city during the Christmas season when Christmas colors shine throughout the city and the wider nation. The Ottawa River is the place to visit for fun, outdoor activities such as kayaking and white water rafting.
Ottawa, ON is also popular for its unique culinary experiences; visitors enjoy cuisines made with locally-grown Canadian farm produce. It also booms with fun, nightlife activities, shopping centers and places to dine.
Ottawa Communities
Ottawa is home to a diverse community. It is open for LGBTTQ+ (lesbians, gays, bisexuals, transgender, two spirited and queer). Home to a city theatre, an art gallery, restaurants, museums and outdoor life to explore, the city has something for everyone. The LGBTTQ+ community has been thriving in the city for decades with the first gays appearing in the public in 1971.
The Gay Village in Bank Downtown Street houses gay bars and restaurants for the community members to mingle freely. Chinatown community is home to merchants from all over the world, including Korean, Thai, Vietnamese, Spanish, Lebanese and French. They all contribute to Ottawa, ON's, diverse culture and food.
The multicultural community with people from all over the world, speaking diverse languages, has all kinds of shops ranging from groceries for various food items and shopping malls for general shopping. The Ward Market is occupied by a small community of retailers with the area featuring secluded courtyards and high quality products for sale.
The Sparks Street has the first Canadian Pedestrian Mall that hosts the Ottawa Busker Festival each year and summer dance nights to celebrate its diverse resident portfolio. Ottawa, ON, has a notorious homeless problem, especially along the Rideau Street, one of the safest places in the city. The panhandlers are less aggressive and polite.
Contact us to find out more about Ottawa and its top sites and attractions to see and explore