Zedzug Pest Control Service London - (437) 372-5266
London Pest Heat Treatments
ONE-TIME EXTERMINATION
We use specialized equipment to heat the entire space to 50 degrees Celsius. The heat reaches the pests hiding places and kills all stages of life including eggs in 8 hours or less. Heat treatments are proven effective and safe for the whole family.
DISCREET SERVICE
You'll notice we have no pictures or words stating "pest control" on any of our shirts, equipment, or vehicles. We understand that an infestation can leave a negative impression and your reputation is our primary concern.
FULL SERVICE PEST REMOVAL
We offer you an environmentally friendly, non-toxic, chemical free heat application pest treatment that can be applied to specific areas or entire structures. Services offered for homes, restaurants, hospitals, hotels, warehouses, office spaces, schools and more.
COMPETITIVE PRICES
We want to help you solve your pest problems today and we are eager to earn your business. We offer you free inspections, a free quote, and will beat any competitors quoted price by 10%. You also have peace of mind with our one year warranty.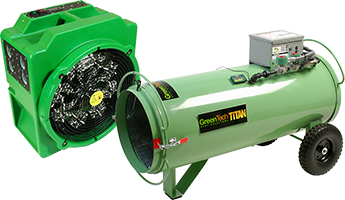 ABOUT OUR HEAT TREATMENTS
Our Pest Control Heat Treatment (also called thermal or heat remediation) Is The Most Effective Way To Kill Pests and Their Eggs
Kills all life stages of insect - adults, nymphs, and eggs - all in a single heat treatment
Extreme heat is a non-toxic, non-chemical pest control method that penetrates wall cavities, mattresses and other hard to reach areas
There is no odor, in fact the high heat will eliminate any typical household odors like smoke, mold/mildew, food, and pet odors
Fast - guaranteed* treatment within 24 hours, however most treatments only need anywhere from 4-8 hours to complete, depending on size of your treatment area
No damage to your valued contents in a properly prepared pest infested room
With heat, there is no need to throw away your bed or furniture, we can treat most items and save you from buying new
A pest control system that works on ALL invading insects and rodents
London and Area Pest Control Heat Treatment Service Location Near You
We travel to your property from the location that is nearest to you. Please select the city that is the closest to you, and we will send someone out to help immediately. Not sure which location you should choose? Just give us a call on our toll free number and we will help you find the right service location for your area.
We will travel to you if you live in or nearby any of these communities listed below.
Now offering pest control services in Aylmer,Blanshard,Centralia,Crediton,Denfield,Downie,Exeter,Fingal,Glencoe,Ingersoll,Lobo Township,London,Lucan,Muncey,Parkhill,Port Stanley,Saint Marys,Saint Thomas,South Easthope,Sparta,Stratford,Strathroy,Tavistock,Tillsonburg,Tilsonburg,Woodstock and surrounding areas.
London Fun Facts
About London, Ontario
Located along the Quebec City-Windsor Corridor, London, ON is a city situated in Southwestern ON, Canada. According to the Canadian Census carried out in 2016, London ON population is 383,822 people. Situated 230 kilometers from Buffalo, New York, 200 kilometers from Detroit in Michigan and Toronto in Ontario, it is ranked 11th as the largest metropolitan area in Canada.
London, ON, lies at the Thames River confluence and separate from Middlesex County in terms of politics and municipality despite being its county seat. John Graves Simcoe named Thames and London in 1793. The first Europeans to settle in the area arrived in 1801 to 1804.
Founded in 1826 as a village, London was incorporated as a town in 1855. It is an education and healthcare hub in the region. London Canada weather is humid continental with hot to warm and humid summers and cold winters. It also has large seasonal contrast.
Things to do in London, ON
London is an artistic and musical city with lots of things to do. It's a tourist hub and economic center with a focus on insurance, education, medical research and information technology. It has a good transportation network, hospitals and institutions of higher learning, making it one of the best cities in Ontario to live in.
London, ON has places to stay, eat and drink, see and things to do. The city is a top agri-tourism destination. Find farm-fresh quality foods at the Covent Garden Market, the Market at Western Fair District, Great Lakes Farms, Forest City Cookbook, etc. Explore the city's rich art and culture at these great places.
The city has at least 200 public parks packed with free family fun and recreational activities. Hike or bike on city park trails such as Victoria Park, Fork of the Thames, Springbank Park, Gibbon's Park, etc. Go for a picnic, splash pads and let kids play in the recreational playgrounds at the parks.
The parks also offer skateboarding, swimming pools, soccer fields and baseball diamonds as other London ON points of interest. Enjoy exhilarating outdoor fun with family swinging from one tree top to another at the Boler Mountain Tree Top Adventure Park. Alternatively, opt for swinging bridges, rope courses, pirate nets or Tarzan swings for memorable family fun.
Experience a fairy tale at the Storybook Gardens or play golf at the East Park. Kids can explore their creativity at the London Children's Museum for hands-on fun. Learn about the city's history and culture at the Eldon House, the Museum of Ontario Archaeology, Museum of London or the Fanshawe Pioneer Village.
Engage in indoor activities at the Fleetway, Palasad, Adventures on Wonderland, etc. Explore the city's culinary artisans, food hubs, craft brewery culture and farmers' markets, etc. Thrill track cycling, theaters, tours, festivals and music are other fun things to do in London, Ontario. London upcoming events are also worth checking out for endless fun.
London, ON Neighborhoods
North East London, South East London, Central London and Downtown, North West London and South West London are the top neighborhoods in London, Ontario. South East London lies to the south of Dundas Street and East of Wellingten Road. It has 11 neighborhoods.
North East London lies to the north of Dundas Street and west of Richmond Street. North West London has 9 neighborhoods while South West London has 12. Central London and the Downtown area have 42 neighborhoods lying to the west of Richmond Street and North of Dundas Street.
London city map is a perfect guide to the town and its surroundings. Whether you're relocating to London, ON, visiting for the first-time or as a return tourist, there's something for everyone.
Contact us to find out more about London, ON in Canada for the best the city has to offer