Zedzug Pest Control Service Halifax - (902) 700-7787
Halifax Pest Heat Treatments
ONE-TIME EXTERMINATION
We use specialized equipment to heat the entire space to 50 degrees Celsius. The heat reaches the pests hiding places and kills all stages of life including eggs in 8 hours or less. Heat treatments are proven effective and safe for the whole family.
DISCREET SERVICE
You'll notice we have no pictures or words stating "pest control" on any of our shirts, equipment, or vehicles. We understand that an infestation can leave a negative impression and your reputation is our primary concern.
FULL SERVICE PEST REMOVAL
We offer you an environmentally friendly, non-toxic, chemical free heat application pest treatment that can be applied to specific areas or entire structures. Services offered for homes, restaurants, hospitals, hotels, warehouses, office spaces, schools and more.
COMPETITIVE PRICES
We want to help you solve your pest problems today and we are eager to earn your business. We offer you free inspections, a free quote, and will beat any competitors quoted price by 10%. You also have peace of mind with our one year warranty.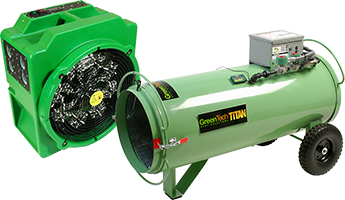 ABOUT OUR HEAT TREATMENTS
Our Pest Control Heat Treatment (also called thermal or heat remediation) Is The Most Effective Way To Kill Pests and Their Eggs
Kills all life stages of insect - adults, nymphs, and eggs - all in a single heat treatment
Extreme heat is a non-toxic, non-chemical pest control method that penetrates wall cavities, mattresses and other hard to reach areas
There is no odor, in fact the high heat will eliminate any typical household odors like smoke, mold/mildew, food, and pet odors
Fast - guaranteed* treatment within 24 hours, however most treatments only need anywhere from 4-8 hours to complete, depending on size of your treatment area
No damage to your valued contents in a properly prepared pest infested room
With heat, there is no need to throw away your bed or furniture, we can treat most items and save you from buying new
A pest control system that works on ALL invading insects and rodents
Halifax and Area Pest Control Heat Treatment Service Location Near You
We travel to your property from the location that is nearest to you. Please select the city that is the closest to you, and we will send someone out to help immediately. Not sure which location you should choose? Just give us a call on our toll free number and we will help you find the right service location for your area.
We will travel to you if you live in or nearby any of these communities listed below.
Now offering pest control services in Baddeck, Beaver Bank, Bedford, Boisdale, Bolsdale, Cow Bay, Coxheath, Dartmouth, Dominion Number Six, Dominion, Donkin, East Chezzetcook, Eastern Passage, Edwardsville, Elmsdale, Fourchu, French Village, Gabarouse Barachois, Gabarus Barachois, Gabarus, Glace Bay, Halifax, Homeville, Hubbards Cove, Hubbards, Indian Brook, Ingramport, Lawrencetown, Little Bras D'or, Louisbourg Road, Louisbourg, Louisburg Road, Louisburg, Lower Sackville, Main-a-dieu, Meagher Grant, Meaghers Grant, Mill Cove, Mira, Morien Bay, Mount Uniacke, Musquodoboit Harbour, New Port Conner, New Port Connor, New Waterford, Newport Corner, North River Bridge, North Sydney, North West Arm, Old Bridgeport, Port Morien, Prospect, Saint Ann, Saint Anns, Sambro, Seaforth, Shenacadie, Shenacadle, Shunacadie, Sidney Mines, Sidney, Sydney Mines, Sydney River, Sydney, Terence Bay, Woodside, and surrounding areas.
Halifax Fun Facts
About Halifax NS
Discovering Halifax NS
Known for its maritime history, Halifax NS is situated in the Eastern part of Canada. Halifax points of interests are many as it is the city with numerous things to do, various sites to explore, things to see and even malls for shopping. There are many secrets yet to be discovered by both locals and previous visitors to the city.
Take a drive along the Bedford Highway or a train out of Halifax to discover the Rotunda. It is the only old building remaining from 1794; it is where Prince Edward lived. The heart-shaped pond in the Hemlock Ravine Park was originally oval-shaped.
As an adventurer, discover the secret tunnel that links Halifax Citadel to various buildings. The Griffins pond at Halifax Public Gardens features the titanic since 1994, among other great sights.
Fun Things to Do in Halifax
If you find eating fun, this is the best place to visit. Coffee lovers visit Two If by the sea for espresso, coffee from roasted beans or chocolate to suit people's different tastes and preferences. The Canteen is the place to get good sandwiches while wine lovers prefer Obladeen Bar. Finish with a 90 minute culinary food tasting tour to enjoy local Canadian foods.
The city is home to numerous outdoor adventures you can engage in. Consider sports such as kayaking, horseback riding, skiing to sight seeing, beaches, camping and hiking. Visit the Creasent Beach Provincial Park with 3 white, sandy beaches. Sign up for surfing lessons at the White Point Beach.
Don't miss out on the exciting events. Every April at Halifax Comedyfest laughter erupts as comedians from all over North America hit the stage. It is one of the major comedy events broadcasted on CBC. It is also Halifax's upcoming event scheduled to take place on the 28th April 2018.
Other events to attend include the Scotia Festival of Music usually held in May. It's a two-week event that offers concerts, rehearsals and coaching sessions. Visit the art gallery of Nova Scotia to experience the city's culture at its best. Seek inspiration from the carious artwork of renowned artists such as Maud Lewis. Apart from art galleries, explore the Museums of Natural History and the Atlantic.
Halifax Neighborhoods
The North End is one of the coolest neighborhoods in Halifax; it has undergone transformation over the past few years. It is home to beer bars, spas, beautifully restored homes and vintage shops. Having a walk through it is relaxing and can make you feel better.
Next is Halifax Downtown, a beautiful place with waterfronts and beautiful parks. It has executive restaurants coupled with old buildings; it's just unique in its own way. The Hydrostone makes one feel like they're in a small town in Europe. It has salons, shops, and boutiques on each side, with a park in the middle.
Order pizza from Mother Pizza and grab a cup of coffee, walking through the park. Explore Downtown Dartmouth, a small, but mighty city. It has a taste of croissants from Two If by Seas. Experience ferry rides over to Dartmouth as you watch the beautiful scenery in the surrounding environment.
Clayton Park is another neighborhood that has grown immensely over the years. It is a densely populated area with social amenities and recreational parks. The West End is close to the downtown with many students residing in the area.
Residential houses in this neighborhood are affordable, low rent units. Fairview is close to universities and hospitals, making life in the city livable. It is situated on the Western edge of Halifax and has good transportation networks with easy access to highways.
Contact us to find out more about Halifax, NS for things to do and places to visit