Zedzug Pest Control Service St Johns - (709) 700-3040
Saint John's Pest Heat Treatments
ONE-TIME EXTERMINATION
We use specialized equipment to heat the entire space to 50 degrees Celsius. The heat reaches the pests hiding places and kills all stages of life including eggs in 8 hours or less. Heat treatments are proven effective and safe for the whole family.
DISCREET SERVICE
You'll notice we have no pictures or words stating "pest control" on any of our shirts, equipment, or vehicles. We understand that an infestation can leave a negative impression and your reputation is our primary concern.
FULL SERVICE PEST REMOVAL
We offer you an environmentally friendly, non-toxic, chemical free heat application pest treatment that can be applied to specific areas or entire structures. Services offered for homes, restaurants, hospitals, hotels, warehouses, office spaces, schools and more.
COMPETITIVE PRICES
We want to help you solve your pest problems today and we are eager to earn your business. We offer you free inspections, a free quote, and will beat any competitors quoted price by 10%. You also have peace of mind with our one year warranty.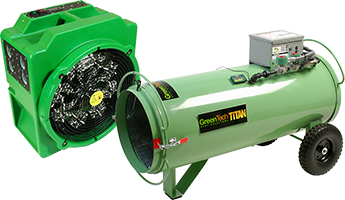 ABOUT OUR HEAT TREATMENTS
Our Pest Control Heat Treatment (also called thermal or heat remediation) Is The Most Effective Way To Kill Pests and Their Eggs
Kills all life stages of insect - adults, nymphs, and eggs - all in a single heat treatment
Extreme heat is a non-toxic, non-chemical pest control method that penetrates wall cavities, mattresses and other hard to reach areas
There is no odor, in fact the high heat will eliminate any typical household odors like smoke, mold/mildew, food, and pet odors
Fast - guaranteed* treatment within 24 hours, however most treatments only need anywhere from 4-8 hours to complete, depending on size of your treatment area
No damage to your valued contents in a properly prepared pest infested room
With heat, there is no need to throw away your bed or furniture, we can treat most items and save you from buying new
A pest control system that works on ALL invading insects and rodents
Saint John's and Area Pest Control Heat Treatment Service Location Near You
We travel to your property from the location that is nearest to you. Please select the city that is the closest to you, and we will send someone out to help immediately. Not sure which location you should choose? Just give us a call on our toll free number and we will help you find the right service location for your area.
We will travel to you if you live in or nearby any of these communities listed below.
Now offering pest control services in Bauline, Bay Bulls, Bay Roberts, Bell Island, Bonne Bay, Brigus, Carbonear, Clarkes Beach, Colliers, Conception Harbour, Cow Head Harbour, Cow Head, Cox Cove, Flat Rock, Foxtrap, Freshwater, Gadds Harbour, Glenburnie, Harbor Grace, Harbour Grace, Harbour Main, Holyrood, Indian Pond, Kelligrews, Lobster Cove, Logy Bay, Lomond,
Mobile, Mount Pearl Park, Mount Pearl, Neddy Harbour, Perrys Cove, Petty Harbour, Portugal Cove, Pouch Cove, Saint John's, Sally Cove, Salmon Cove, Seal Cove, Spaniards Bay, Topsail, Torbay, Tors Cove, Trout River, Upper Island Cove, Victoria, Wabana, Western Bay, Witless Bay, Woody Point and surrounding areas.
St. John's Fun Facts
About St. John's, NL
St. John's NL Fun Facts
St. John's, NL, is located on the eastern tip of the Avalon Peninsula on the largest Canadian Island, Newfoundland. It is the largest on the Island and the capital of Newfoundland and Labrador. It is also North America's easternmost city with the exception of Greenland. St-John population was 108,860 as per the census carried out in 2016.
St. John's first permanent location was established in 1528 and the city was later incorporated in 1928. Accents between Ireland, Waterford and St John's Newfoundland are identical. 97% of the population speaks English as their native language with only 0.4% native French speakers.
St. John's Canada weather ranges from cold winters to warm summers. The lowest temperature ever recorded was -18.10 Celsius and the hottest 21.20 Celsius. The largest snowfall in a day ever recorded was in April 1999 at 68.4 cm. The city is home to offshore petroleum businesses that account for about 50% of its gross domestic product.
St. John's Attractions
St. John's NL is a city rich in history and culture, attracting many tourists annually. Located on Duckworth Street is the Provincial Museum of Newfoundland and Labrador, designated as a heritage site. In 2005, the Art Gallery and Provincial Archives in Newfoundland and Labrador were moved to the Rooms, a cultural facility in Downtown.
The Railway Coastal Museum, a transportation museum located on the Water Street, is also a major city attraction. The Johnson Geo Center is designated to teach people about the earth's geological history through the complex history of Labrador and Newfoundland.
The East Rider Motorcycle Museum, found in St. John's Downtown, showcases 110 years of motorcycles history in the area. St. John's points of interest also include The Murray Premises, a historical site. It served as a fishery premises where fish was dried, packaged and stored in warehouses.
The oldest building of them all was Beck's house that was built after the 1846 fire to serve as a shop and house. In 1979, the building was renovated and today it houses boutiques, restaurants and retail stores. Many tourists visit The Signal Hill with popular attractions such as the Signal Hill tattoo.
One of Canada's largest urban parks is the Pippy Park. It has lots of recreational facilities, including the largest camping ground in the region, walking and skiing trails, two golf courses and a protected animal and plants habitat.
At the Waterford Valley is the Bowring Park, one of the most scenic parks. Bannerman Park near downtown has a baseball diamond, playground, swimming pools and a large grass area for kids and pets to play.
St. John's Neighborhood and Communities
The city is made up of many neighborhoods such as Rabittown and Georgestown, among the first residential neighborhoods to be built. Other major neighborhoods include City Centre (has 7 residential area), East End with 7 residential areas, Northeast (has 5 residential areas), Westend (has 8 residential areas) and Southeast with two neighborhoods, Shea Heights and Blackhead.
The Southwest has Gould, Kilbride, Richmond Hill. and Southlands residential areas. St. John's city map is a perfect guide for easy maneuvering of the city. As per the 2006 census, the communities in the city include the English, Canadian, Irish, Scottish, French and Germans. Visible minorities include the South Asians, Chinese Canadian and Africans.
Contact us to find out more about St. John's and what the city has to offer for its resident and visitors alike