Edmonton Pest Control Service
Call – (587) 855-5725
Why Choose Our Edmonton Pest Control Service?
BEST ONE-TIME EXTERMINATION
To offer you the best pest control in Edmonton, we use specialized equipment to heat the entire space to 50 degrees Celsius. The heat reaches the pests hiding places and kills all stages of life including eggs in 8 hours or less. Heat treatments are proven effective and safe for the whole family.
DISCREET SERVICE
You'll notice we have no pictures or words stating Edmonton pest control on any of our shirts, equipment, or vehicles. We understand that an infestation can leave a negative impression and your reputation is our primary concern.
FULL SERVICE PEST REMOVAL
We offer you an environmentally friendly, non-toxic, chemical free heat application pest treatment that can be applied to specific areas or entire structures. Services offered for homes, restaurants, hospitals, hotels, warehouses, office spaces, schools and more.
COMPETITIVE PRICES
We want to help you solve your pest problems today and we are eager to earn your business. We offer you free inspections, a free quote, and will beat any competitors quoted price by 10%. You also have peace of mind with our one year warranty.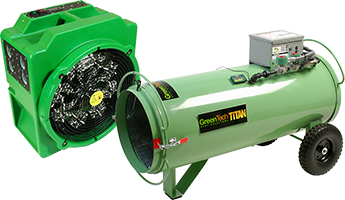 ABOUT OUR HEAT TREATMENTS
Our Pest Control Heat Treatment (also called thermal or heat remediation) Is The Most Effective Way To Kill Pests and Their Eggs
Kills all life stages of insect – adults, nymphs, and eggs – all in a single heat treatment
Extreme heat is a non-toxic, non-chemical pest control method that penetrates wall cavities, mattresses and other hard to reach areas
There is no odor, in fact the high heat will eliminate any typical household odors like smoke, mold/mildew, food, and pet odors
Fast – guaranteed* treatment within 24 hours, however most treatments only need anywhere from 4-8 hours to complete, depending on size of your treatment area
No damage to your valued contents in a properly prepared pest infested room
With heat, there is no need to throw away your bed or furniture, we can treat most items and save you from buying new
A pest control system that works on ALL invading insects and rodents
Our Customer Reviews For Edmonton Pest Control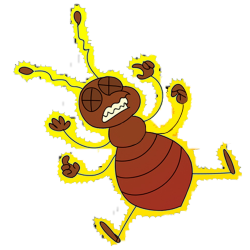 "Zedzug Edmonton Pest Control does a great job. We had a bed bug problem that I could not get rid of on my own after several attempts with various spray chemicals. They came out with their heat treatment equipment and took care of it first trip out. Their techs are friendly, knowledgeable and thorough. They'll take care of whatever is buggin' you."
Scott Andrews - Wetaskiwin, AB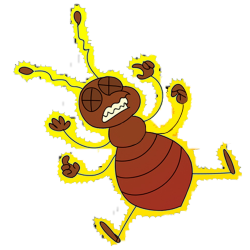 "Zedzug Pest Control Edmonton has been punctual, polite, and effective while servicing my home and our family business. I could not expect any better service from any Edmonton exterminator service. Chris the owner, focuses on excellence in every detail of his business. 5 stars"
Ron D. - St. Albert, AB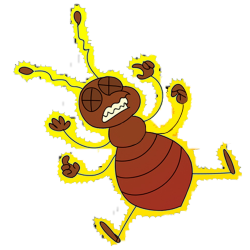 "Very professional and effective. I highly recommend!"
J. Hesse - Edmonton, AB
Edmonton and Area Pest Control Heat Treatment Service Locations Near You
We travel to your property up to 100 KM from any location listed below and that is nearest to you. Please select a city or town that is the closest to you, and we will send someone out to help immediately. Not sure which location you should choose? Just give us a call on our toll free number and we will help you find the right Alberta pest control service location for your area.
We will travel to you if you live in or nearby any of these communities listed below.
Now offering pest control services in Alberta Beach, Ardrossan, Beaumont, Beverly, Bilby, Bon Accord, Bretona, Bruederheim, Calmar, Camrose, Carbondale, Cold Lake, Devon, Edmonton, Fort Saskatchewan, Hay Lakes, Hercules, Hinton, Josephburg, Kavanagh, Lancaster Park, Leduc, Legal, Lloydminister, Looma, Morinville, Namao, Nisku, North Cooking Lake, Onoway, Red Deer, Saint Albert, Sherwood Park, Spruce Grove, Stony Plain, Strathcona, Vegreville, Vermillion, Wetaskiwin and surrounding areas.
Edmonton Fun Facts
About Edmonton AB
Living in 'Oil City' Edmonton, AB
Edmonton population, according to the 2016 census, is 932,000. The 'oil city' lies within the Edmonton Metropolitan area and is the capital city of Alberta Province. Edmonton Canada weather is mostly cold with average temperatures ranging from -100 to 17.70Celsius. It is one of the coldest cities in Canada during winters.
Residents of Edmonton practice different religions with the majority being Protestants, followed by Catholics. The city is also home to a few Muslims, Jewish and atheists. Edmonton has a lot of oil drilling activity, the backbone of the local economy, explaining its 'Oil City' name.
Edmonton is an interesting city to live in. It has one of the largest malls in North America and booms with various arts and culture centers. It also hosts live performances and annual events.
Fun Facts about Edmonton
Edmonton AB hosts more than 30 festivals in a year from Rodeo to Extravaganza. The Folk Music Festival started in 1980. The city has one of the largest malls in the world, the West Edmonton mall. The mall houses an indoor lake that can accommodate four submarines and other marine life.
It also has a swimming pool that can accommodate 40,000 people at a time. Moreover, the mall has the world's largest loop rollercoaster at 4,189 ft. Furthermore, it houses the world's largest bungee tower, sea life cravens, penguins and a lot more to visit with friends and family.
The home to Canada's largest Museum in history is Edmonton, AB. The Fort Edmonton Park was started in 1920 as a hotel. It still has the mahogany room with pickled egg at the counter. The Saskatchewan River splits Edmonton town like a storybook. The longest North America corridor runs along Edmonton Valley.
It is interesting to note that the urban planners did not interfere with the natural state of trees in the Edmonton area. Therefore, it is a green city with beautiful breathtaking scenery to get lost into.
Edmonton Neighborhoods and Community
Neighborhoods in Edmonton, AB, give access to various social amenities. Edmonton Downtown is home to a lively plaza where most yearly events take place. It has modern buildings, art galleries, buzzy night clubs and stylish restaurants. The Rogers Ice Hockey is where sports fans heat to watch their favorite teams play.
Westmount Edmonton is bordered by the Groat Ravine, the Groat Road and the Saskatchewan River Valley. Westmount community league represents the city in various matches. The area is mostly occupied by single detached houses. However, the majority of the houses are historic with craft man's styles.
Street 124 runs from North to South with various shopping centers along it. The Alberta Museum is the place to relax and learn about the city's history. Outdoor activities, entertainment and other recreational services are offered at the Westmount Park. Summerside Edmonton, found in the South of Edmonton, has mostly single family dwellings.
The Brookfield Residential Properties is the top community developer in the city. A small percentage, about 24%, of residents lives in apartments of not more than five floors high. Oliver Edmonton is one of the oldest neighborhoods with rented apartments. It is densely populated and highly commercialized.
The city is also home to many religious communities and thus centers. St. Joseph's Basilica is the most common; it changed its name in 1984 when the pope at the time visited. Edmonds points of interests are many and varied to meet different people's passions and interests.
The city houses executive restaurants and museums to parks, lakes and shopping malls. Other neighborhoods and communities include Allard, Rossdale, Glenora, Allendare, Secord and Glenridding Heights, among others.
Contact us to find out more about Edmonton, AB, what it offers and the best time to visit. Find the city of Edmonton pest control services here.