Zedzug Pest Control Service Calgary - (587) 315-9556
Calgary Pest Heat Treatments
ONE-TIME EXTERMINATION
We use specialized equipment to heat the entire space to 50 degrees Celsius. The heat reaches the pests hiding places and kills all stages of life including eggs in 8 hours or less. Heat treatments are proven effective and safe for the whole family.
DISCREET SERVICE
You'll notice we have no pictures or words stating "pest control" on any of our shirts, equipment, or vehicles. We understand that an infestation can leave a negative impression and your reputation is our primary concern.
FULL SERVICE PEST REMOVAL
We offer you an environmentally friendly, non-toxic, chemical free heat application pest treatment that can be applied to specific areas or entire structures. Services offered for homes, restaurants, hospitals, hotels, warehouses, office spaces, schools and more.
COMPETITIVE PRICES
We want to help you solve your pest problems today and we are eager to earn your business. We offer you free inspections, a free quote, and will beat any competitors quoted price by 10%. You also have peace of mind with our one year warranty.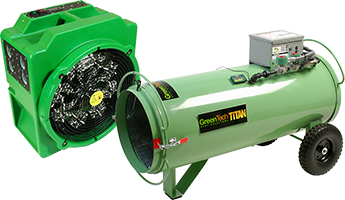 ABOUT OUR HEAT TREATMENTS
Our Pest Control Heat Treatment (also called thermal or heat remediation) Is The Most Effective Way To Kill Pests and Their Eggs
Kills all life stages of insect - adults, nymphs, and eggs - all in a single heat treatment
Extreme heat is a non-toxic, non-chemical pest control method that penetrates wall cavities, mattresses and other hard to reach areas
There is no odor, in fact the high heat will eliminate any typical household odors like smoke, mold/mildew, food, and pet odors
Fast - guaranteed* treatment within 24 hours, however most treatments only need anywhere from 4-8 hours to complete, depending on size of your treatment area
No damage to your valued contents in a properly prepared pest infested room
With heat, there is no need to throw away your bed or furniture, we can treat most items and save you from buying new
A pest control system that works on ALL invading insects and rodents
Calgary and Area Pest Control Heat Treatment Service Location Near You
We travel to your property from the location that is nearest to you. Please select the city that is the closest to you, and we will send someone out to help immediately. Not sure which location you should choose? Just give us a call on our toll free number and we will help you find the right service location for your area.
We will travel to you if you live in or nearby any of these communities listed below.
Now offering pest control services in Calgary, Montgomery, Forest Lawn, Bowness, Midnapore, Shepard, Chestermere, Balzac, Airdrie, Cochrane, Jumping Pound, Keoma, Okotoks, Hartell, Cheadle, Black Diamond, Crossfield, Turner, Turner Valley, Irricana, Strathmore, Carseland, Lethbridge, Brooks, Drayton Valley, Medicine Hat, and surrounding communities.
Calgary Fun Facts
All About Calgary AB
About Calgary
Calgary AB is a city in the Province of Alberta situated between Bow River and Elbow River in the South. Calgary population in 2016 was approximately 1,232,000. It has a strong economy as it holds the highest number of corporate head offices in Canada. In 1988, Calgary became the first Canadian city to hold the Winter Olympic Games.
Calgary was first inhabited about 11,000 years ago before the first European settlement in the area. It grew as a commercial and agricultural center. Calgary Canada weather is cold during winters with temperatures as low as -220 Celsius. Daytime temperatures can go up to 300 Celsius. The city generally enjoys a humid continental climate.
Calgary Events and Attractions
Calgary points of interests are varied with many tourist attraction centers to visit. Historical sites are attraction to many who visit the city. The Metawa Armoury is the place to learn about the city's rich history. Recruitment of military personnel also takes place at the Armoury.
St Mary's School is also a historical building that had all-nun teachers. It was built next to a convent. Museums and the Studio Bell Home, a national music center, are other top attractions in the city. Calgary SpacePort has a lot of information about space travel. It is free to enter and participate in some puzzles and games on offer to keep the mind active.
Other interesting museums in Calgary include Gasoline Alley Museum, Glenbow, Canada Hall of Fame, the Esker Foundation etc. Calgary, AB parks have various outdoor activities such as camping, hiking, biking and fishing to engage in. One of the largest urban wilderness parks is the Fish Creek Provincial Park.
Other attractions include the Heritage Park, Historical Village, Nose Hill Park, Browness Park, and Confederation Park, among others. Calgary also hosts various events such as festivals throughout the year. Major events incorporate jazz music, food, wine and artisans.
The Banff Mountain Film and Book Festival, Summer Festival and Comic Entertainment Festivals also attract tourists. Visit the city's official website to be up to date with Calgary upcoming events.
Calgary Neighborhoods
There are five neighborhoods in the downtown region: Downtown Commercial Core, Downtown East Village, Chinatown, Eau Clair and Downtown West End. The area includes a number of communities such as the Victoria Crossing and Connaut. The municipal government focuses on rejuvenating and keeping Calgary lively.
The adjacent neighborhoods include: Hounsfield Heights, Sunyside, Mission, Ramsay, Renfew, Mount Royal, Bridgeland, and Albert Park. The urban city is densely populated with established neighborhoods such as MountPleasant, Rosadale, Glendale, South Calgary, Altadore, Forest Lawn and Park Hill.
Beltline is one of the best neighborhoods in Calgary, with retro furniture, vinyl, executive boutiques and quirky gifts. The nightlife in this neighborhood is exciting with bars, beer pubs, live music performance and dance clubs.
Discover art galleries and contemporary furniture among other stuff to buy as souvenirs when visiting Calgary Betline. The neighborhood is known as a Design District due to its range of foods to public art. Celebrate history with multiculturalism in Calgary at the International Avenue.
The diversity of the community is felt throughout the neighborhood with festivals such as GlobalFest, held every year. A must visit is Chinatown, a neighborhood with a diverse community, including the Chinese, Vietnamese, Japanese and South Asians in charge of restaurants, shops, bakeries and groceries.
Contact us to learn more about Calgary, AB and its top must-visit destinations for your next visit